Steve Bellotti and Lawrie Jordan share some insights about how they work their magic — writing strong, persuasive copy that increases perceived value — enabling our clients to protect their margins and avoid competing as a "cheapest price" supplier.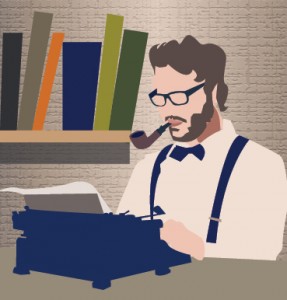 What Lawrie says about benefits
Instead of thinking about what you want to say, I focus on what your buyers want to hear.
Potential customers need to see value. They need to feel that this is the RIGHT decision.
So don't just list features, showcase the benefits — the "What you get". Benefits bring buyers, and good copy makes these VERY clear!
Top tip: Don't focus on what you have. Focus on what your customers WANT.
What Steve says about TMI
As copywriters, we are sponges – for us there can never be 'Too Much Information'.
Before I write anything, I need to know the business inside and out.
A good briefing session enables us to delve deeply into a client's products and services, procedures, profiles – the works.
Many times, the gems we unearth are a point that the business owner took for granted — not realising that it can be crafted into a very powerful value proposition.
Top tip: When you brief your copywriter, don't hold back. Even the most mundane issue is worth exploring for an opportunity to add value.
What Lawrie says about the audience
Any fool can write an ad, brochure or website copy (and often do!).
However, unless you know exactly who you're talking to and what makes them tick, the piece is destined to fail.
If it isn't targeted, the message will be off target!
So I want to KNOW the buyer, considering:
How they spend their time
Their primary concern
Why this information should matter to them
What are their anxieties
Do they have a 'mindset' about this type of product
What problem do they want solved
How long have they had this problem
What grief it causes
What are their objectives
When we KNOW your customers we can connect with them faster.
Top tip: Know your customer. Develop a 'persona' for each market segment, and look at life through their eyes. They certainly do!
What Steve says about focus
In marketing, the rule is: The more you try to put in, the less people will take out.
Good copy confidently leads the reader from Point A to Point B, where they ultimately respond to our call-to-action.
You can't do that if you're talking about too many different things; readers will be unsure of what to do next.
There are exceptions of course, cases in which the copy must 'multi-task'. For example, the copy on the homepage of a website must welcome visitors and give them a broad overview of what the site is all about. But it still MUST direct them to priority pages as we progress them through the sales funnel.
Top tip: Keep it simple. Seriously!
What Steve says about making copy work harder
I get this next spot, because I work harder than Lawrie!
Good copy follows a process. First we must capture their Attention, then pique their Interest, go on to create Desire for what we are offering, and finally, spur them into Action.
Top tip: Think about the following criteria:
Does the copy answer specific needs or objections?
Is the copy engaging? Or does it just ram info down people's throats?
Are we writing about your products and services? Or are we responding to the needs of your customers?
With the web, have we included keywords for search visibility? Which ones, where and why?
What Lawrie says about the call to action
Whether selling a product, an introductory consultation or a free download, we love to test, test and test to find the strongest angle.
While "Fast delivery" may be right for one product, "On your door tomorrow" may be stronger for another.
While "free" may be best for one audience, "complimentary" may be better for another.
Top tip: If possible, use a low-cost strategy testing such as AdWords BEFORE you roll out a full campaign.
Now, how can we help you?
Need something professionally written – from a brochure to a website?
Call us now on (07) 3891 3800. Steve or Lawrie will craft the strong, compelling and persuasive message you're looking for.