Your sales funnel is a crucial part of your Inbound Marketing strategy. In this article, we'll look at the five main stages of a sales funnel, and give you some tips and ideas that may be profitable for your business.
With a well-planned, step-by-step funnel for your Inbound Marketing, you'll:
Avoid missing out on opportunities
Increase your market share
Reduce wasted time (talking to the wrong type of potential customers), and conversely
Increase the time your team can give to Sales Qualified leads who are serious about buying.
Let's quickly walk through the stages, using this diagram as a guide...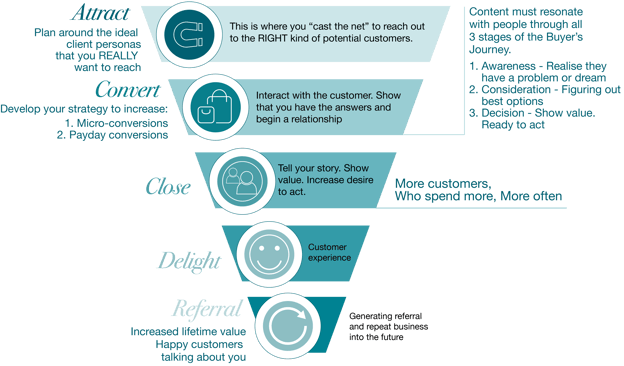 The first step — ATTRACT people into your sales funnel
The top of the funnel is the "Attract" stage. This is where you want to get the attention of people who could benefit from the products/services that you sell.
Typical activities to do this include:
Search
Paid ads
Social media
Events
Referrals
Whatever you are using, keep in mind the Buyer Personas that you want to reach. Think about:
Who are they?
What are their problems that you can solve?
How do they gather information?
What do they want to achieve?
Getting this right will help you to gain an immediate advantage over your competitors who are 'me centred' in their thinking. Your efforts will resonate with your potential customers in a much more meaningful way, and enable you to tell your value story.
Having clear Buyer Personas is very important, and you can learn more about how to do this with our free e-Book called "Turning Prospects Into People"
Remember: people enter your sales funnel at different stages.
It is important to remember the Buyer's Journey when planning your "attraction" strategy.
Whether they are searching online, attending a trade show, or really connecting with you in ANY way, some people at the top of your sales funnel will be close to making a purchase. They are at the 'decision' stage and will flow through the next steps relatively quickly — some immediately.
Others however will still be researching and figuring out what they want to do. They are at the 'Awareness' and 'Consideration' stages of their Buyer's Journey.
You need to cater to ALL of these people to engage them and nurture the relationship. If you go too hard with people who are not yet ready to talk to you, you'll waste your time — and you'll even drive some of them away, making it difficult to re-engage.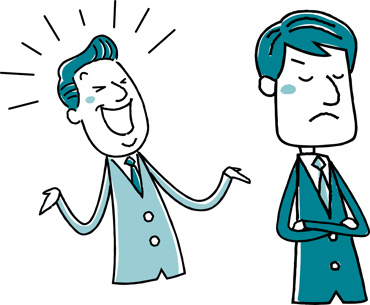 If your potential customers are not yet ready to make a decision, they won't engage with content that tries to close them.
The second step — CONVERT leads to begin a relationship
Until this point, the people at the top of your sales funnel are just 'data'. They show up as traffic in your Analytics software — foot traffic past your trade stand.
You don't know much about who they are or what they want to achieve. Let alone how you can help them.
And rememember, they know very little about you.
There is no guarantee that at this stage that they will stick around to learn about your value story — so you need to ensure that you have done everything you can to engage them. To learn more about our approach to this, check our page on User Experience in web design.
This second stage, 'convert', is where you make a connection that you can build on as the relationships with your potential customers are nurtured.
Gently, gently is the rule.
Think initially in terms of "Micro-Conversions", then build up more information about your leads as time goes by till you reach "Payday-Conversions".
This is where a marketing automation platform such as Hubspot is so powerful. Among many (many!) other things, it enables you to use Progressive Profiling to build your list over time.
For example:
Crockford Carlisle are utilising Hubspot to power the sales funnel for a client who offers legal services to people considering buying a business.
The first micro-conversion is to offer a small-but-helpful e-Book outlining a checklist of issues to watch out for when checking out a business to buy. To get their hands on this, the potential client only has to hand over their email address, first name, and an indication of whether they are buying a franchise or non-franchise business.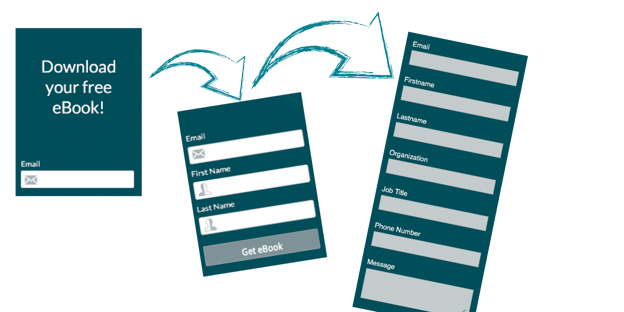 Once they have taken this first step, they have now moved further into the sales funnel, (from 'attract' to 'convert'), and we have begun building a list of prospects for the law firm.
The potential client is then nurtured via email, until the second micro-conversion, which is downloading a free Explainer about the different types of business structure. To obtain this, the law firm's potential client has to indicate the stage of the negotiation they are at with the seller — or indeed whether they are yet to speak to them.
And so it goes.
At each stage, we are building a clearer picture of each person's profile, enabling us to offer them information that will be relevant and helpful for their needs.
The relationship is being nurtured. The brand of the law firm as a quality professional services firm is being built. The confidence of the potential client is being won. Happy days!
A quick word about the Landing Pages and forms in your sales funnel
The Landing Pages used at each phase of this nurturing process are crucial. You want to make sure they convert well, or you won't be able to draw people through your funnel. On each Landing Page you'll also need a form, and again, these play a crucial role.
There is an art to setting up forms so that your potential customers are more likely to fill them out, and this article will give you some helpful insights about this.
Now, at the third step in your Sales Funnel — CLOSE the sale
If all of the above steps are all done with marketing automation, NONE of this has taken up the valuable time of your sales team, as the people in the early stages of the sales funnel are still only Marketing Qualified leads.
Yay!
But now things are hotting up. We have moved people towards the bottom of the sales funnel, and the people at this stage have moved through the Buyer's Journey, and are getting ready to buy.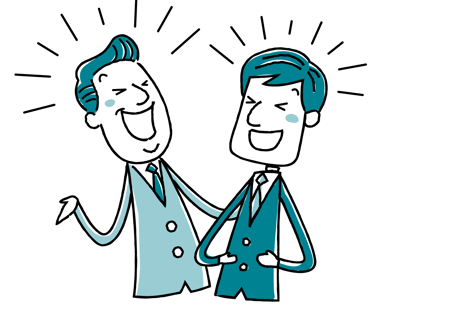 You now have Sales Qualified leads — the people that your sales team want to talk to and invest time with.
This is where the Landing Page with your BOF (Bottom Of Funnel) offer comes into action. This is for people who have reached the 'decision' stage of the Buyer's Journey, and are ready to get serious.
Depending on your business, it might be a:
Purchase from your online store
Phone call to discuss their needs
In office consultation
Onsite consultation
A paid analysis
Measure and estimate
Or many other offers.
The magic of a well-structured sales funnel combined with marketing automation is that you'll have a pretty good picture of who they are and what they want to achieve BEFORE you even talk to them.
As you can appreciate, this puts your sales team in a great position. Instead of trying to 'cover all bases', they can zero in on the issues that are important to your potential customer, and ensure that the conversation goes in the right direction.
And what's more… you can decide what you offer, and who you offer it to!
Remember too that you can use Progressive Profiling to decide what type of Bottom Of Funnel Offer you'll give.
For example, we have a client who sells divider systems for factories and warehouses. For a big job, his sales team are more than happy to travel pretty well anywhere in Australia to assess the project and give an estimate. But for a small job, not so much.
We've set their automated marketing up so that we find out the size of the project early in the sales funnel, so that when it's time to close, an appropriate Bottom Of Funnel Offer can be made. This avoids the problem of trying to extricate the sales guy from an expectation of a visit, when the job is too small to warrant it.
The fourth step — DELIGHT your customer
Years ago, (too many to mention), when I was first getting my head around sales funnels, I was surprised that there were two more stages AFTER the sale.
After all, sales is about… well… making sales, right?
But with the long view in mind, the referral business and repeat business you generate are absolutely vital. And they will only happen if you delight your customers.
So it makes sense to have the customer experience built right into your sales funnel, so you don't miss an opportunity to build goodwill — and eventually build up an army of people who send their friends to see you.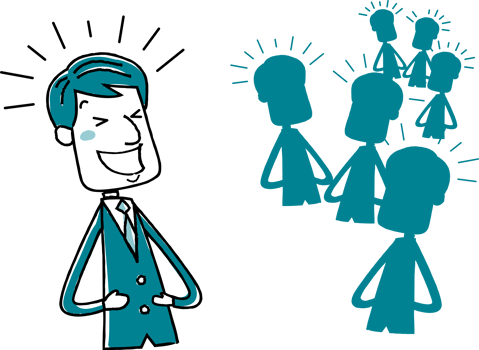 While this is another topic for another day (customer service is a big subject!), a starting point is to brainstorm and design your customer experience with your team.
Figure out and write down:
What the interactions will be like
What type of contact they will receive… and most importantly,
What you want them to say about your business at their next barbecue.
Design the customer experience for your business with your team involved, so that everyone is on board with it, and understands how to action it.
The fifth step in your Sales Funnel — stimulate REFERRAL business
Some people don't see this as a step, preferring to include it in the one above.
But we feel it is a very important aspect of business development, and deserves focus and attention.
Putting effort into consciously developing a process to stimulate referrals can pay dividends, capitalising on all your hard work in the previous stages of the sales funnel.
It might be anything from:
A formal rewards system, based on an accumulation of points.
To a simple letter once a year, asking happy clients to pass the word.
Clearly, it needs to suit your business and your customers, but it needs to be thought about, as the cost-per-sale from this can be very low as much of the hard work of building trust is already done.
Want help to make your Sales Funnel more profitable?
No matter where you are in Australia, we are happy to help. Please call us on (07) 3891 3800, or request a phone call and we'll get right back to you.
We can have a quick chat about your business, and how to structure your Sales Funnel to generate the Sales Qualified leads that your sales team REALLY want to talk to.