Want more customers? Use these tips to grow your audience
Not all of the people you'll do business with this year are ready to buy right now.
They will be at different stages in the Buyer's Journey.
Some will be at the Decision stage — just teetering on the brink of spending money with you. These are your Sales Qualified Leads.

Some will be a little way off handing over their cash — at the Consideration stage — just kinda mulling their options over. We call these your Marketing Qualified Leads.

Others will still be living waaaaaaay back on "One Day Isle". They are at the Awareness stage —and have a bit of thinking and information gathering to go, so we don't consider them a lead just yet.
Wherever your potential customers are in the Buyer's Journey, it's important that they don't forget you. You want to stay in the picture so you are Top Of Mind when they reach their decision time.
(You'll learn more about the Buyer's Journey, and our approach to Content Marketing here.)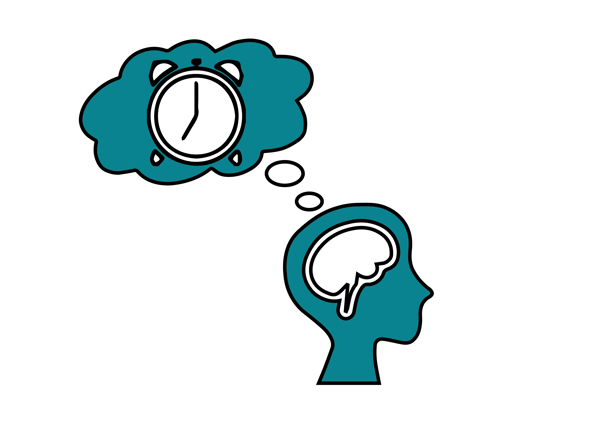 Aside from being a cool marketing term you can impress everyone with at your next barbeque, being "Top Of Mind" makes a lot of sense.
It means that, when your potential buyer reaches the 'Decision' stage and is ready to take action, YOU are the one they think of contacting first.
Email marketing can play a very important role in this, and in your Inbound Marketing strategy overall.
It gives you the opportunity to reach out to your specific segmented lists, giving the recipients information that is helpful to them during the buying process.
Email marketing lets you:
Build your brand

Highlight your expertise

Win your prospects' confidence, and

Build their trust in your ability to do the job
Please note: A well implemented email campaign is a VERY different beast to those dreadful "e-Blasts".
If you are a serial e-Blaster, (or even if 'e-Blast' is part of the everyday language of your team), you ought to read this article about e-Blasts to find out why you might want to change your thinking.
Onward...
So how do you get people to sign up for your emails?
Getting people to subscribe to your email list isn't easy.
Let's not kid ourselves. You have a tough audience.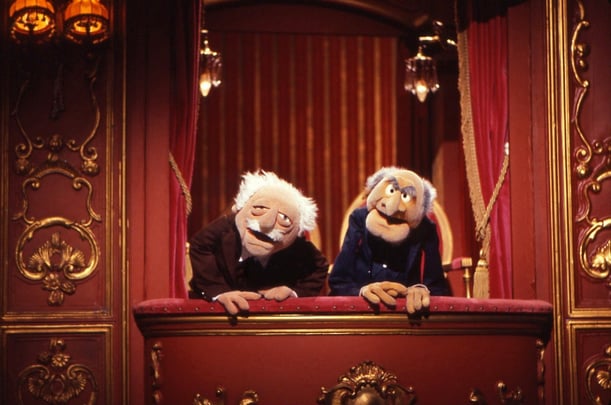 There are a bazillion websites out there, all with a 'Sign Up' button screaming for attention.
Yet no one is held in a thrall of excitement at the thought of clicking on a 'subscribe' button. No one is delirious with joy at the thought of yet-another-email arriving in their inbox.
But here's the thing.
Your audience may be tough.
They may be jaded.
They may be sceptical and hard-bitten.
But they are still human. And they still want to get/gain/have something of value that will give them an advantage.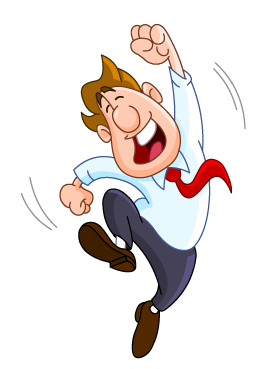 This is where your incentive comes in to the picture.
Create an incentive for email signups
What you are trying to do is set up a win/win 'trade'.
You are saying, "If you will give me your email address, I will give you xxxx in return".
If the perceived value of your incentive is high enough, people will happily make the trade — 5% are likey to convert, as opposed to only 1% without an incentive.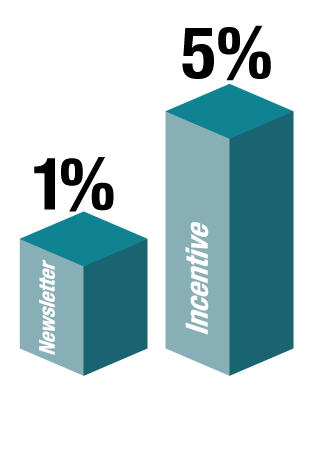 So what can you use as an incentive?
Ideas for e-commerce
If you have an e-commerce business, it is pretty straightforward: a giveaway, offering a prize which only your target market will want.
Try a gift card, product, or closely-related item.
Even a time limited discount can work.
Ideas for a service business, B2B or consulting
If you're in SaaS, B2B, professional services or consulting, you have a few options:
An educational course

An eBook

A whitepaper

A case study

A 'how to' guide

An explainer
Make your sign-up incentive valuable — but don't tell fibs!
I said earlier that you are making a trade…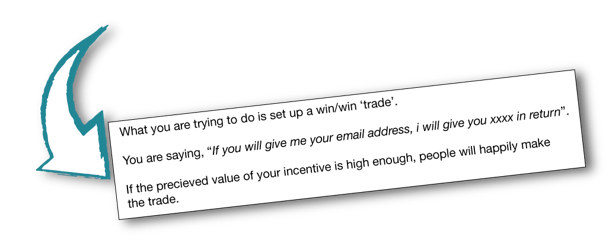 I want to say a bit more about this, as it is important.
Yes, you need to 'sell the sizzle'

Yes, you need your landing page (where they download the incentive) to convert

Yes, you need artwork that looks appealing to get people over the line.
But don't ever lose sight of the long view.
You must always make sure that you deliver on every promise you make. So any e-Book, checklist, how-to guide, calculator or explainer has do do what it says it will do.
If you offer an eBook with a promise that it will explain "XYZ", you had better make sure that it does that.
Otherwise, your potential buyer will feel like they have been taken for a sucker.
They won't trust you. And they won't come back for additional resources or information down the track.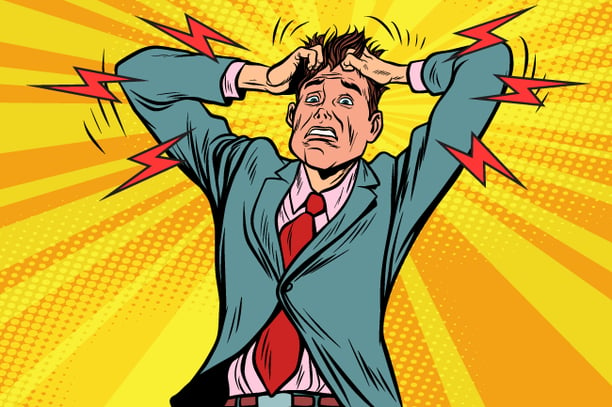 In fact, to make sure you build goodwill and trust, it is always best to err on the safe side. As well as explaining the promised "XYZ" in your eBook, add in some additional information about "A & B" as well!
I say again, the QUALITY of your incentive for email signups is very important!
Make sure your offering is relevant to your market
Remember that you don't just want to 'build a list'.
You could have a list with 10,000 names on it. Or 20,000 names. And it will be completely useless to you if the people on that list have no interest in what you are selling.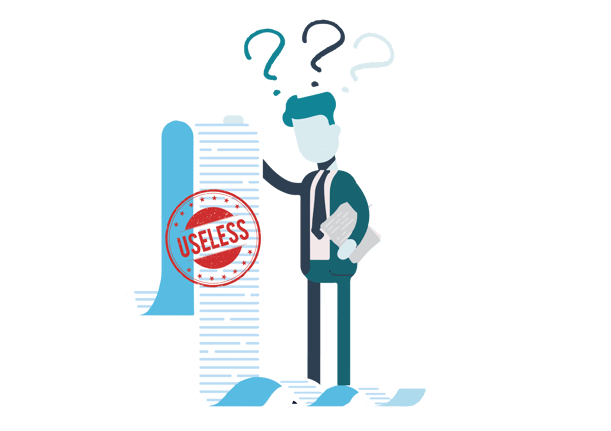 You will just annoy them when you communicate with them.
They will unsubscribe.
And all your efforts will be for nought.
The list you REALLY want is the one that's made up of people who:
Have a problem that you can solve

Have a dream or objective that you can help them to reach

Are somewhere on the Buyer's Journey
To attract these people, you want to make sure that the sign-up incentive you use is going to align with their objectives.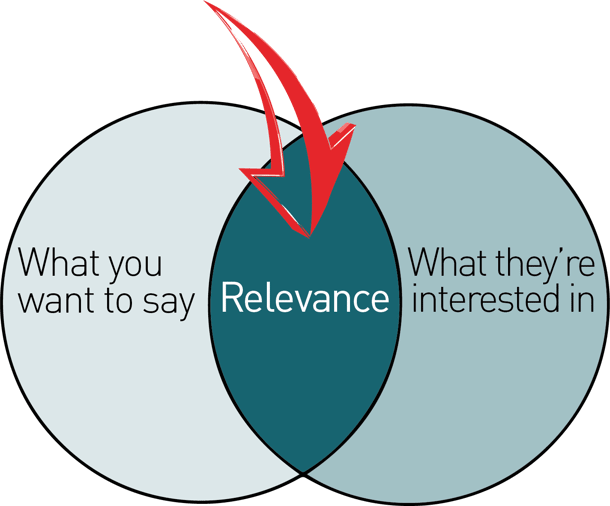 If you are using downloads or resources as an incentive, you will need to build up a library of assets that will appeal to the specific needs of:
The different Buyer Personas you want to reach, at

The different stages in their Buyer's Journey.
Let me give you an example of how this works
You can adapt the thinking behind this scenario to your business, but for this example, imagine you are in business advisory or accounting space.
You offer a range of services, including:
Asset Protection

Business Coaching and Management Development

Business Growth Strategies

Business Plan Development and Implementation assistance

Business Finance Planning

Business and Company Valuations for Sale, Acquisition, Equity
Here's the thing…
To YOU they are all related services. And you feel that people should be excited that you offer them, right?
That's fair enough. They are all "what you do".
But your potential client doesn't necessarily get the same buzz that you do.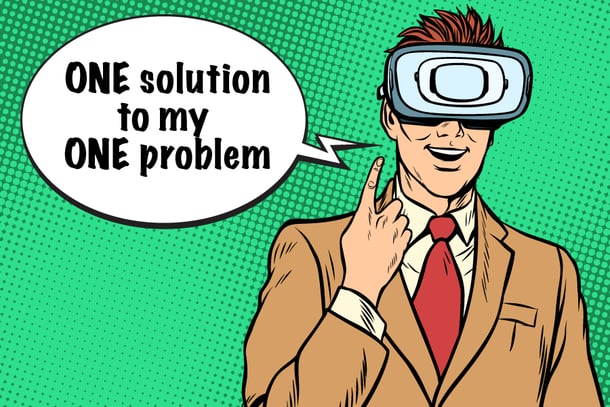 They are most likely only interested in the ONE service that looks like it might provide a solution to their ONE problem.
And so:
If they are worried about asset protection, and

You offer an incentive of an eBook about business finance planning,

They won't go for it.
Do you see how this applies to your business?
You have a range of services and solutions.
But Freddy Fudpucker doesn't care.
Right now, when he is lying in bed sucking his thumb with worry about protecting his assets, he only wants to know about that ONE subject.
And by the way, making your marketing communications RELEVANT to your audience is an important aspect of each step of Inbound Marketing methodology. To learn more, click below to get our Inbound Marketing Explainer.
The lessons
You will need to build a library of incentives or resources to sign up a wider range of buyer personas to your email list.
You can't boil the ocean in a day. So be prepared to do it over time.
Go for the low hanging fruit. Figure out which clients are IDEAL, and go for them first.
You can build out additional campaigns later as your Inbound campaign takes shape.
(You'll learn more about our approach to Inbound Marketing here.)
Get help with your email marketing strategy
As you can see, there's a lot to email marketing. It is a very powerful tool, and can play an important part in your Inbound Marketing mix — particularly when you use it in conjunction with automated marketing and with lead scoring.
If you have some ideas for your business, or questions about what you could be doing to bring in more customers, please give us a call on (07) 3891 3800.
You won't get an 'agency sales pitch'.
Instead, you'll talk to an experienced practitioner who will point you in the right direction, with insights and ideas. We are a Brisbane based digital agency, but we can help you to grow your business, no matter where you are in Australia.