If you've been following our blog, you'll know that we talk a lot about the importance of recognising and understanding your business's Buyer Personas.
To recap…
"A Buyer Persona is the semi-fictional representation of your ideal customer, based on their behaviour patterns, motivations, goals, and demographics."
In short: it's who they are and how they tick.
Your business may have just one or two Buyer Personas. Or you may have many.
To look at a quick B2B example…
Let's say you sell medical supplies. You are targeting hospitals and medical centres in Queensland and New South Wales, and your specialty is consumables and equipment for use in operating theatres.
You may have identified a number of Buyer Personas, all of whom have an influence in their organisation's buying decision.
They could be a:
Hospital operations manager
CEO
Theatre manager
Visiting surgeon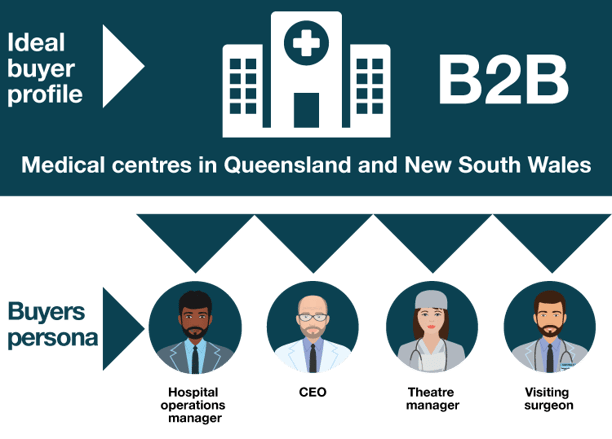 Each has a role to play.
Each has a range of interests, objections, and requirements.
Therefore each will need to be addressed by your Inbound Marketing campaign.
And here's a B2C example: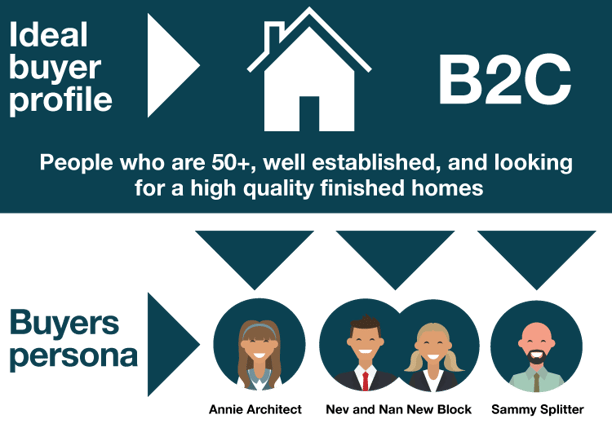 Let's say you are a builder, offering custom residential homes.
Your target market is people who are 50+, well established, and looking for a high quality, beautifully finished home that they can enjoy for many years.
You may have identified a number of Buyer Personas, all of whom would be a good fit for your business. They could be:
Annie Architectural — Already has plans from an architect and needs a builder.
Nev and Nan New Block — Are looking for help to find the right block for their dream home.
Sammy Splitter — Has a large block and wants to split it and build a 2nd home to sell.
Each of these Buyer Personas has different questions, different needs, and is looking for different information — and you need to set up your website content and structure to reach and engage them.
You'll learn more about how to understand and develop your Buyer Personas in our free eBook
Having a clear picture of who they are is vital for your Inbound Marketing efforts. Any time you invest into figuring out your Buyer Personas is time well spent.
So, how do you attract your Buyer Personas?
Think about Inbound Marketing like a fishing trip
As we said in our article exploring how B2B buyers make purchasing decisions, if you imagine your website as a fishing trip, the content is the bait. It's what you use to (hopefully) attract the type of fish you want to land.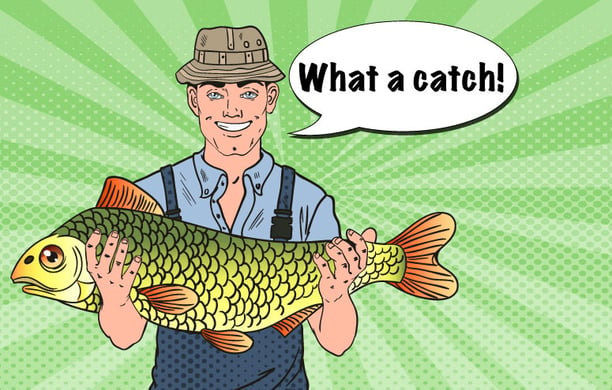 This content is your product/services pages and your blog posts.
To attract the tastiest fish, you need to make sure that the content you have on your site is helpful and relevant for these people — by answering their questions and giving them the information that they're looking for.
Then once you have attracted them, you want to engage them and build a relationship.
This is where you offer additional substantial value, such as:
e-Books
Checklists
Explainers
How-To guides
and any other content.

As you'll learn in our article "This is how you build your email list", when offering this type of 'premium' content, you need to set up your landing pages so that you can obtain some basic information from the people who are downloading it.
That way, you can better understand their needs, and give them additional information in the future that will help them in their decision process.
The next step: from Buyer Persona to Sales Qualified Lead
As we said above, clearly defined Buyer Personas are of great interest to your marketing team.
But what about your sales team?
What does all of this mean to them?
Well… not much!
No matter WHICH Buyer Persona your marketing team is working with, they are of no use to your sales team until they have ticked all the boxes as a Sales Qualified lead.
This is why your marketing team and your sales team must work together.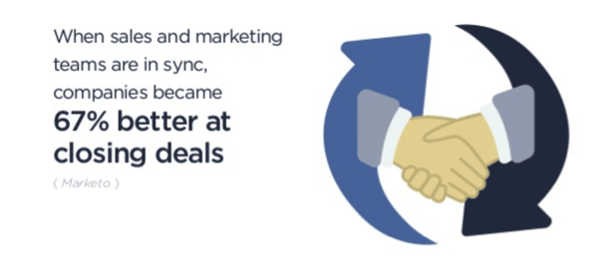 As a marketing agency, when Crockford Carlisle on-boards a new client, we want to talk to their client-facing sales team to figure out what they deem to be a Sales Qualified Lead.
By working together in this way, we ensure we have a common goal, with each of us playing our part to achieve it.
In the case of our medical supplies business example, we might set up their Marketing Automation strategy to identify people who:
Are an operations or theatre manager
Of a facility with three or more operating theatres
That's located in Queensland or New South Wales
And has a budget of over $10,000 per year
With a need for new equipment in the next 2 months.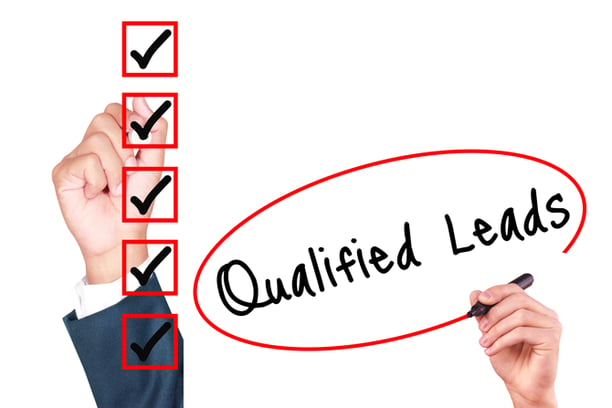 Now THAT is a Sales Qualified Lead!
They have ticked all the boxes, and have shown that they're someone who your sales team will want to talk to.
Handover from your Sales team to your Marketing team
For your business, the criteria for a what makes a Sales Qualified Lead will of course be different to the example above.
But the principle is clear:
Your marketing and sales teams agree on what makes an SQL
Your marketing funnel is used to nurture people to that point, and
They are then handed over to your sales team for their attention.

As you can imagine, with the sales teams of many businesses wasting up to 50% of their time on the wrong kind of lead, the efficiency gains for your sales team can be astronomical.
It means that they are spending their time with potential buyers who are… well… GENUINELY potential buyers.
It will improve their conversion rates AND free them up to give a high quality service to MORE Sales Qualified Leads, as they move through the Inbound Marketing funnel with help from your marketing team.
Get help with your sales funnel
Your sales team costs money to run, and you need them to be as efficient and as effective as possible.
If you'd like to have a chat about how Inbound Marketing can help make your sales team look like absolute geniuses, please call us on (07) 3891 3800.
No matter where you are in Australia, we are happy to help.
You won't get an 'agency sales pitch' when you call. You'll talk to a senior, experienced marketer who will take the time to understand your challenges — and give you the practical, realistic ideas you need to solve them and enjoy the growth your business is looking for.
If you feel comfortable with our approach, we can talk about working together. It's completely up to you.