Get better results with this 15-point checklist
So, you want to grow your business. And to do that, your sales team needs more leads. But you know that your digital marketing isn't in the best shape, and you know you need to get it sorted.
So far, so familiar? You've come to the right place.
In this article, we'll unpack 15 of the key elements you'll need to look at to get everything in order, and gain the foothold your business needs in the digital space.
1) Clarify your digital marketing goals
One of the first things we do when onboarding a new client is figure out the priorities for their digital marketing strategy. We'd suggest that you bend your brain a bit on this too, to make sure you really know where you're headed, and why you are doing what you're doing.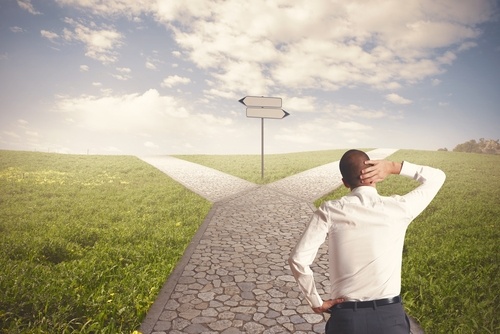 Sure, increasing revenue is likely the ultimate goal of your digital marketing program. But what you really need to identify with laser clarity is "how will we get there?". With this figured out, you can set your goals and priorities.
For example, are you aiming to:
Increase brand awareness?

Shorten the sales cycle?

Shift to selling more profitable products?

Increase your sales team's efficiency?
You also need to figure out how you will measure your success by establishing Key Performance Indicators (KPIs), of which there are literally hundreds to choose from.
A few tried-and-true examples are:
Website visits

Lead conversions

Social media engagement, and

Sales qualified leads.
KPIs help you plan your campaigns and tactics with greater insight. You can see where progress is being made, and monitor the marketing performance and the goals of your new campaigns.
2) Get your message right
Here's some news. Your potential customers don't have room in their busy lives to spend more than one poofteenth of a nanosecond trying to figure out who you are and what you are about.
If it isn't immediately clear, they will move on.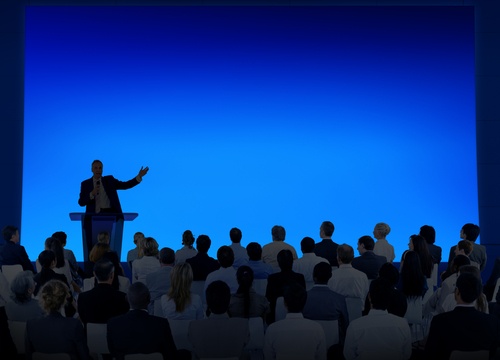 So, before you go too far with your digital marketing strategy, you need to make sure you have a core message that your business or brand will communicate to your leads, prospects and customers.
This will be the beating heart of your digital marketing program and will shape the content that you create.
For example, as a digital marketing agency, Crockford Carlisle's core message is:
"We work with business owners and sales managers who are serious about growth but are frustrated that they've spent time, money, and effort on their website — yet it still doesn't produce the traffic and qualified leads they had hoped for."
You need a simple, clear message like this too, so that your potential customers immediately understand what you are about.
And remember: to be heard in our congested space, your message needs to retain a consistent voice and tone. This will support your success by building a following, inspiring consumer loyalty, and strengthening connections with customers.
3) Use Marketing Automation to save your sales team time
In 2018, successful digital marketing is impossible to execute without Marketing Automation.
A good Marketing Automation system will allow you to:
Manage a high volume of content

Run multiple campaigns

Create high converting landing pages

Design email campaigns

Track website visitors (not just how many but WHO)

Interact with your sales team

... and much more.
A well-run Marketing Automation system gives you many essential benefits, including allowing you to customise your campaigns based on various target audiences, sales cycles, promotions, and strategic planning updates.
As a digital agency, we happily rely on HubSpot for this function. It delivers tremendous value for our clients, and enables us to do work to a very high standard — producing a consistently high ROI and providing terrific tracking and reporting.
To learn more about this, check out our Hubspot agency page. It will give you an overview and answer some of your initial questions.
It is a complex beast though. So to get a clear understanding of how HubSpot could integrate with your business, your best shot is to book a 15 minute phone call with Crockford Carlisle. We can look at your objectives and see whether HubSpot's platform is likely to be a good match for what you want to achieve.
4) Develop clear Buyer Personas
Speaking as someone who has spent over 30 years in marketing, I can tell you this 'fundamental' has never changed.
Remember: marketing isn't about you and what you sell. It is about your potential buyers and what they want to achieve.
That's why you need to create buyer personas so you:
KNOW your potential buyers, and you

KNOW what they want to achieve.
Put simply, a Buyer Persona is a made-up character, based on your ideal market.
For example, in our case, one of our Buyer Personas is "Bob Business Owner".
We have Bob documented with his story, detailing his objectives and challenges, his questions and his goals.
Our team understands Bob very well. We make sure that our website content and our digital marketing strategy are crafted to resonate with him and meet his needs.
For example…
One of the things we know about Bob is that he wants to spend his marketing dollars carefully. He is keen to research and understand what is going to work best for his business to ensure he gets a good ROI.
To help him, we felt that a 15 Point Checklist for Digital Marketing would give him some essential information that he wants — and the article you are reading right now was developed to meet that need.
You may have several different Buyer Personas, depending on the decision makers you are dealing with. Every audience is different, so you need to know what fears keep them up at night, what they are held accountable for, what factors motivate them, and what media they consume. The more details you know, the more narrowly you can focus your campaigns – and the better results you'll get.
To learn more about developing your Buyer Personas, click this banner to get your free e-Book: "Turning Prospects Into People"…
5) Get a business website you're proud of
We could go on all day about your website and the potential traps, pitfalls and opportunities — but that could fill a whole series of articles.
But let me give you one 'big picture' takeaway to think about.
As a digital agency, we figured out a while ago that the standard model for building a website is broken, and you need to do things differently. By 'standard', I mean:
Figure out what you need

Set a budget

Get it built
Sure, it sounds logical.
But it doesn't work – because things fall over way back at point #1.
You can't 'figure out what you need' until:
People start using your site, and

You track their on-page behaviour, to

See what they are/aren't doing, so you can

Change things around to meet their needs, and

Generate more Sales Qualified Leads
Here's a real-world example of website optimisation in action…
We have a website in our care that has a "Get A Quote" page. It was working fine, producing a 9.47% conversion rate — pretty good by any measure.
But…
By tracking user behaviour and then optimising and testing seemingly small things, such as different colours and wording on the CTA (Call To Action), and altering the page structure, we've managed to coax this up to a whopping 37.52% conversion rate!
This, for a business selling equipment worth $6,000+, is a significant gain indeed!
The lesson?
Don't plan to 'build the perfect website' from scratch. You'll be sad.
Rather, go into it with a plan to:
Build a 'launch' website to get a foothold

Set up your critical KPIs (traffic, engagement, conversions etc.)

Embark on an ongoing process to optimise your site on a monthly basis, to

Improve your results and increase your ROI.
We call this approach GDD (Growth Driven Design), and it makes a lot of sense.
As always, we are happy to answer your questions and give you insights, so by all means call us to talk more about how this works. We'll be glad to give you a heads-up.
6) Get busy with Content Marketing
A great deal of your digital marketing plan will centre around high-quality content, including:
Blog posts

Case studies

eBooks

Checklist

Explainers

Guides

Infographics

... and more.
Your content is the fuel that drives your website's engine.
Setting things up so that you deliver the right content, to the right place, at the right time, is crucial to your digital success. (Again, this is why you must use Marketing Automation to do this cheaply and effectively).
Why is all this so important?
Your potential customers seek high-quality digital resources and information that will help them make better, more informed decisions.
So unless you are producing a wide variety of interesting original content, there's no reason for people to visit your website, follow your social media, or read your emails.
7) Use emails as part of your marketing strategy
No doubt this will change as time goes by, but for now, email marketing is still king. It is one of the most effective ways to communicate directly with your potential customers.
A solid digital marketing program requires a strong email strategy to achieve several important goals:
Driving traffic to your website

Educating and informing prospective buyers with new content

Ensuring your brand stays top-of-mind

Building your credibility, and

Establishing your company as a thought leader.
Here's the thing…
You can't treat email as an extra. Or as "something we do from time to time". If you do this, you are letting opportunity slip through your fingers – and leaving the door wide open for your competitors.
You need to be more focussed and build it into your thinking.
Whether your goal is to generate leads, convert prospects, develop relationships with your customers or achieve any other objective, email marketing plays a critical role.
Plan for it in your strategy. And make sure it happens!
8) Plan your Social Media strategy
As with website design (see point #5), Social Media is a big subject — and we can't cover it off in detail here.
Looking at the big picture though…
Research (and our experience) shows that social works not only for B2C marketing, but also B2B.
A growing number of businesspeople use Social Media in their purchase decision process. To optimise your Social Media strategy, you need to determine which platforms will work best for your business.
Remember though, there is no "one size fits all" with social media.
Above all, you must MEASURE your results to know what's working and what isn't. You don't want to spend time and money climbing the wrong tree in the wrong paddock. Keep an eye out to see what works — and do more of that.
9) Use online ads — wisely!
The days of 'build it and they will come' are gone.
You must, from the get-go, have a plan in place to help your potential buyers find your website and engage with your business online.
Long term, that means you want to get as much traffic as you can from organic search.
With our clients, we structure their digital strategy so that organic traffic brings in the lion's share of their traffic in the long term.
But that process will take a while as you build out your high quality content. So to kick things along, paid advertisements, such as Google AdWords and display ads, are a powerful way to gain exposure in the short term.
Reasons to invest in paid digital ads include:
Reaching targeted consumers through the right channels

Paying only when an interested individual clicks on an ad

Controlling your spending budget, and

Gaining immediate results.
Notice that I said "wisely" in the heading this section.
Speaking to you as a business owner, I can tell you that AdWords is way too complicated for an untrained person to be across. In fact with a business to run, I no longer try. Yes, understand the KPIs and I'm all over it. Yes I look through the reports to know what's what. Yes I use this info when consulting with my team to determine a strategy (just as our clients do).
But getting enmeshed in the dark arts of bid setting? Manually monitoring keyword performance? Optimising negative keywords? And all the rest?
Nah. It requires a LOT of time and expertise.
I can't begin to tell you the untold hours of training that our AdWords specialists undergo — and it never ends. If you are not fully immersed, you can miss opportunities and end up running an inefficient campaign that costs you a motza — for little return.
And there's another trap to watch out for…
To help people who want to DIY rather than using an agency, Google offers a lot of automation (where the campaign self-manages). While their automation is improving, we see time and time again that a human touch gets a better result — reducing costs and improving ROI.
So yes, use AdWords.
And yes, get a professional (human being) to manage it for you.
10) Use videos to tell your story
Research from multiple sources points to the power of video content to influence successful digital marketing programs. Many experts predict that video will soon be the leading digital content format for attracting and converting consumers.
If you have a story to tell, video can be a fantastic way to clearly show potential buyers the difference your solution can make.
For example…
One of our clients, Dust-A-Side Australia, helps mine sites keep their haul roads in shape.
As well as keeping the dust down, their road management service increases safety and reduces operating costs – particularly in terms of tyre wear, as the haul roads they manage don't require constant watering.
Now you might not immediately see the link between watered roads and tyre wear.
For that reason, on one of their blog posts we featured a video that shows – spectacularly – the difference that water makes to tyres' durability.
Click here and take a quick look yourself. (see https://dustaside.com.au/less-water-haul-roads-improves-tyre-life/)
It's a jaw-dropping demonstration, which clearly shows the advantages that Dust-a-Side's system brings — saving mine sites tens of thousands a year in tyre expenditure.
Implement video in your digital marketing strategy, and you can present your company's values, your products' features, and your brand's message in ways that people want and expect to receive it.
11) Get your SEO (Search Engine Optimisation) strategy sorted
The higher you place in search engine rankings, the better chance you'll have of success executing your digital marketing plan. To rank high, you have to consider the type of search terms your potential buyers would use when looking for what you offer.
Needless to say, not doing this is costly.
Just recently, I wanted to buy some equipment (a dynamo light to save spending time stuffing around with different USB charging plugs every-night-after-riding-my-bike-home). Like everyone does, I started searching on Google to find a specialist store.
I'd researched it, and knew which brand setup I wanted. The outlay would be about $800 all up, (dynamo hub, headlight, tail light, rebuilding the wheel, etc.) so it wasn't a small sale.
The only supplier I could find on Google was in Melbourne.
And believe you me, I searched and searched.
It turns out that there IS a shop in Brisbane that does this. But I found out too late. Their store is fantastic… their product range is awesome… their knowledge and expertise is first class… but they missed getting my business (and who knows how many others' business!) because they didn't have anything on their website about dynamo lights for Google to see.
Their competitor in Melbourne does have an information-rich website, and they've now got my money.
As a digital marketing agency, getting SEO sorted for our clients is one of our highest priorities. You need to have it high up your list as well.
12) Sort out your Conversion Rate Optimisation (CRO)
This is tied in with my earlier point about your website, and how it should never be 'finished".
CRO is the process of getting more conversions from your existing traffic.
For example, instead of getting a 1 percent conversion rate from a landing page, you can try making changes in certain elements of your campaigns—such as content, button size, image and placement—that may boost your conversion rate by 2 or 3 percent.
Here's the thing…
CRO is often more cost-effective than finding new visitors, and yet few business owners think about it . I can't begin to tell you the number of times that people have called me to talk about getting more traffic or to "get some SEO work done", and we've been able to find ways to wring more leads from their existing traffic.
To learn more about this, you might want to have a look at this video, "Want more leads from your website? SEO may not be the answer".
13) Think about involving marketing in Sales Enablement
As your digital marketing campaign starts to gain traction, you'll be providing your sales reps with a steady stream of qualified leads.
The next step, Sales Enablement, means equipping your sales team with the tools they need to convert more of those leads into customers.
Our approach to Sales Enablement begins with integrating the flow of leads directly into our client's HubSpot CRM — and then following them up with emails and other assets that will help them to convert more of these leads into profitable transactions.
The objective is to:
Save your sales team time

Make them more efficient

Ensure that you maintain a consistent level of communication, to always show your business at its best.
14) Customer Relationship Management (CRM)
Your customers are your lifeblood. They're everything you've been working to find, nurture and convert.
But you also have to retain them – which means you have to manage them well.
This is where your Customer Relationship Management (CRM) can really shine.
These systems give you one central place from which you can communicate with and better understand your customers. Ideally, your CRM system should empower you to perform several functions, including:
Maintain a central list of information on your leads and customers,

Track all conversations with customers across your entire team, and

Better understand the effectiveness of your sales efforts.
CRMs can vary in cost, with some people spending $25 to $30K on it.
Before you leap into the fire and start spending pots of money, call me. I know of some very low cost (in some cases free) solutions that will eat some of the expensive options for breakfast.
15) Use Analytics so you know what's going on
The final element of successful digital marketing is looking in detail at your data so you know what's going on.
You MUST know where your best ROI is — and isn't.
Digital marketing is an ongoing process. At Crockford Carlisle, we use a continuing process of:
Build

Measure

Learn

Improve
You simply can't do this if you don't measure your KPIs to see how you are travelling.
At the very least, you should have a basic Google Analytics install on your website. It's free, and can tell you a great deal about the behaviour of users on your site.
From there, you can set up goal tracking, which will make it easier for you to see how your landing pages are converting.
Really though, if you are serious about digital marketing, you need to get a HubSpot Pro licence so you can track e-v-e-r-y-t-h-i-n-g that people are doing on your site.
It is amazingly powerful, and our Digital Data Analyst wouldn't be without it.
Stop asking, "What is digital marketing?" and start investing. Having a solid plan in place can help you meet customers where they are online and maximise your marketing budget.
To help you get started on the right foot, check out our new guide—How to Create a Digital Marketing Strategy—and learn what you should know to create a successful digital marketing plan this year.
Want to get your digital marketing sorted and profitable?
If you'd like to talk about your growth objectives, and how you can use a good digital marketing strategy to help you get there, please call and we can talk it over.
We won't 'talk you into it'. There's no value in that.
We have long, enjoyable working relationships, and that means starting things off on a good footing — with straight talk and clear thinking.
We'll look at your numbers, your site, your competitors, what you are currently doing and where you see the problems and challenges are.
From that call, we can usually give you some first steps to consider.
You can call now on (07) 3891 3800. Or if you prefer, just pick a day/time to book 15 minutes for a heads-up phone call.
We work with business owners from around Australia who are serious about growth, but are often frustrated that they've spent time, money, and effort on their website, yet it still doesn't produce the traffic and leads they had hoped for.
We'd love to work with you too.