Here are the first 3 places to look to find new opportunities
It is Monday morning. Sales meeting time. This is when you have a quick roundup from last week, and make sure everyone is good to go for the upcoming five days.
The subject of "Website Leads" comes up. A figure is given and the meeting moves on.
Stop... Right there.
Let's not skim over that web lead figure. Instead, let's have a look at what it means for your business. And what it COULD mean for your business growth.
Whether you are selling B2B (Business to business) or B2C (Business to consumer), it is critical that attention is paid to:
The NUMBER of enquiries and leads you get from your website.
The QUALITY of enquiries and leads you get from your website.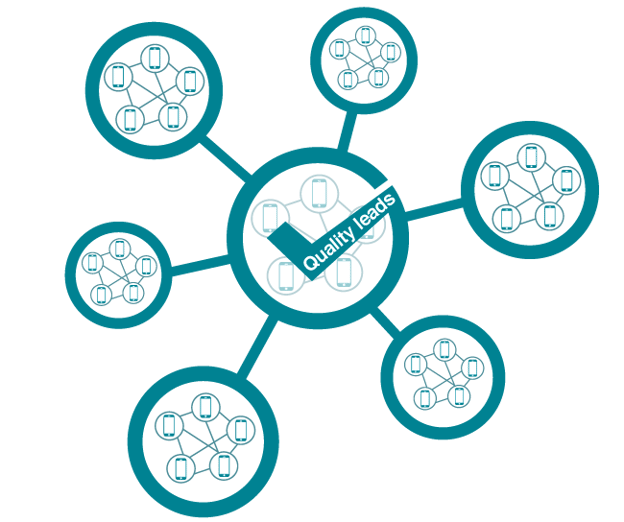 Every business is different, and we can't say here what the figures should be at your place. However, we can take a quick look at three areas where we often find new opportunity when people come to see us for help.
1. Do you have a traffic acquisition strategy?
The top of your marketing funnel is your strategy for acquisition — attracting traffic to your website.
Acquisition breaks down into two key elements:
SEO (Search Engine Optimisation)
Promotion
A quick look at the role of SEO in lead generation.
While there are many "technical" issues such as URL structure, page loading times and link building that come under the umbrella of SEO, the reality is that the CONTENT you use is of vital importance for lead generation.
You can't just blast away on your blog and hope that some of it sticks.
You need a content strategy to make sure you have all your ducks in a row, or opportunity will be lost on a daily basis.
In simple terms, it works like this...
You, (or your marketing agency) write blog posts and pages because you want people to find them and read them — and from there, engage in the top of your sales funnel so you can pop Sales Qualified leads out the bottom.
It seems simple enough, right?
But before you start banging away on your keyboard, you need to be clear about:
Who you want to connect with.
What they are searching for.
Where they are in their thinking/knowledge as they move towards the point of purchase.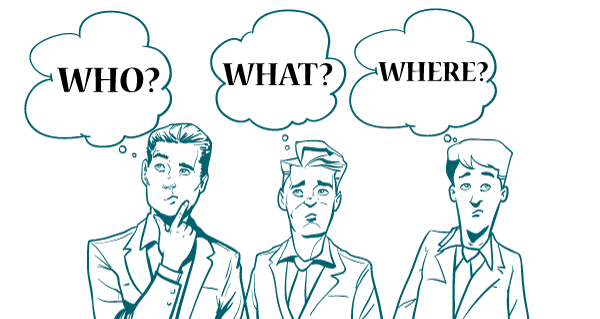 To plan your strategy, use a combination of keyword data and trend analysis to identify topics that will resonate with what people are currently searching for.
And as well as that techie stuff, talk to your sales team (and any other customer-facing staff) about the type of questions they are answering on the phone or in person.
You can get some VERY good clues from those conversations — clues that can lead to extremely profitable content for your website.
We cannot stress the importance of this enough. The more you understand your prospects and the way they think as PEOPLE, the more effective your website lead gen strategy will be.
A quick look at the role of promotion in lead generation.
Having optimised website content is a great start. But you need to make sure you are telling the world in as many ways as you can — particularly if you are starting from a low base and have little website traffic.
Promotion can be broken down simply into paid and unpaid promotion channels.
PAID — You can pay for traffic on search engines, or via most social media.
UNPAID — The emails you are sending to your lists, or posts on the social media channel that are appropriate for your business.
However you do it, you need to... well... do it!
2. Do you have a conversion strategy?
With your acquisition strategy beginning to gain traction, you now need to look further down your sales funnel, and knock your conversion strategy into shape.
Your conversion strategy is the steps you will take to 'convert' nameless, faceless visitors into someone with an email address that you can then work with further down the funnel.

To sort out your conversion strategy, consider what people are looking for at different stages of the Buyer's Journey — and what you can offer that will convince them to share information with you (such as their email address) to be able to download it.
In broad terms:
At the START of the journey
Your potential customers are at the top of your sales funnel. They're researching and learning. Or just reading.
Your conversion strategy should be to obtain minimal information such as an email address for a newsletter sign-up. With the right offer/incentive, it might be more, such as asking them to tell you their biggest challenge on the download form.
Towards the MIDDLE of your sales funnel
Now, your potential customers are learning more about solutions and providers in order to gauge their options.
At this stage, your conversion strategy can have more teeth. This audience is more committed to getting their problem solved, so you can offer more meaty information — and ask for more information in return.
With a well-crafted CTA (Call To Action) and a persuasive landing page, you can draw out a lot of information at this stage.
This article about website forms on landing pages will help you with this.
At the BOTTOM of your sales funnel.
Make things simple at this point. Make your contact information readily available, and create a compelling conversion offer such as a free trial or demo.
3. Do you have a nurturing strategy?
You are now attracting traffic, and beginning to convert them into lists that you can work with.
Those who are at the bottom of your sales funnel don't need nurturing. They are ready to talk to your sales team.
But what about all the others?
What about the people who signed up for a newsletter? Or who downloaded an eBook? A Checklist? Or other resource?
This is where marketing automation emails will come into their own... gently pulling people back to your site for those repeat visits.
Each time they return, they will gain deeper insights into:
The solutions that you offer,
The quality of your products and services.
The real 'value story' of your business.
The benefits they will gain as a result of buying from you.
You should plan your nurturing strategy so that people hear from you a few days after the initial download is received — and you should keep pecking away over time to build their trust and confidence in you as their preferred supplier.
Want to know EXACTLY where the opportunities are?
Over time, your focus will shift. As you begin to fill your sales funnel, your data will tell you what area you need to work on most.
For example:
Does your site have a high rate of conversion, such as 3% or higher? If so, you should focus on Acquisition.
Are you getting good organic traffic volumes, such as more than 50% organic traffic per month? If so, you should look at Conversion.
Here at Crockford Carlisle, we are happy to take a look at your data with you, and help you to understand where you are missing out on opportunities — and what you should focus your attention on to turn things around.
Call us on (07) 3891 3800 and we can chat on the phone or set up a Skype call.
If you feel that you are not ready to talk to us yet, but would like to learn a little more about how Inbound Marketing works, download the following Free eBook.