It just happened again last week. I was talking to a business owner about what they have been doing so far with their website, and up came the topic of AdWords, and whether it had been effective for them.
They said it hadn't.
They had 'someone looking after it' and were spending plenty on clicks. But they didn't know whether it was working… what it was doing… or what the ROI was.
Hmmm…
This uncertainty and frustration about the ROI from online marketing isn't restricted to AdWords. I hear it when talking to business owners about their:
Blogging

Website generally

Leads/enquiries (or lack thereof!)

Landing pages

...you name it!
Are they right?
Is it correct that all of these things 'don't work for us" or "are expensive and show little return"?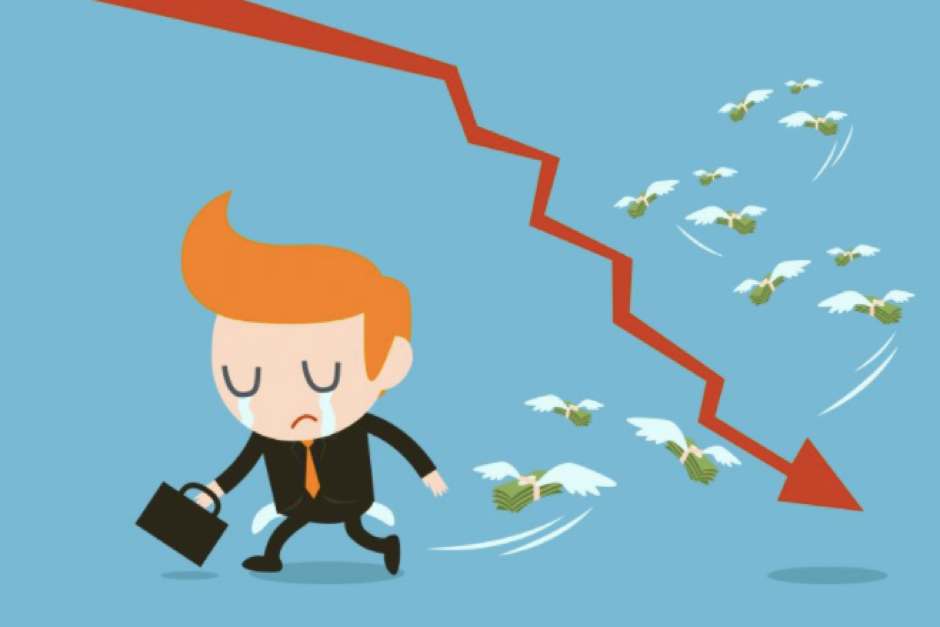 Or is there a bigger picture to understand?
Given that the clients we work with at Crockford Carlisle ARE seeing a measurable ROI from these digital marketing activities, let's assume that there is a bigger issue.
To see where the ROI is (or isn't) from digital marketing, you need to look at EVERY step in your online sales funnel.
Nothing works in isolation. For inbound marketing to work, you must move potential buyers through a series of steps, from:
A visitor to your site to

A potential enquiry to

A lead to

A Marketing Qualified lead to

A Sales Qualified lead that your sales team can work with.
It is a series of links in a chain, and if any link is broken, then the funnel will fail.
In some cases though, if you don't dig in and look 'under the hood' to see what's happening, you can easily blame the wrong thing, and your efforts to fix things will only make it worse.
My discussion about AdWords with that business owner is a case in point.
He was foot-stamping mad at AdWords. When it turns out that his:
AdWords campaign was working pretty well, but his

Landing Pages were rubbish and weren't converting.
You can see how bad decisions can be made if you don't look at what's REALLY going on. His fix wasn't changing AdWords. It was sorting out his crappy landing pages to get more people to fill out the download form and convert.
So, in light of that, let's look at the five steps of an Inbound sales funnel, to give you some insights about what to think about with your digital marketing strategy.
Step One: Make sure you have clear Buyer Personas
The first thing you must do when designing your online sales funnel is figure out who you are designing it FOR.
There are a bazillion people out there, all with different interests, problems, buying motivations, dreams and levels of knowledge.
You can't talk to all of them.
Nor do you want to.
You need to know WHO in the crowd you are targeting.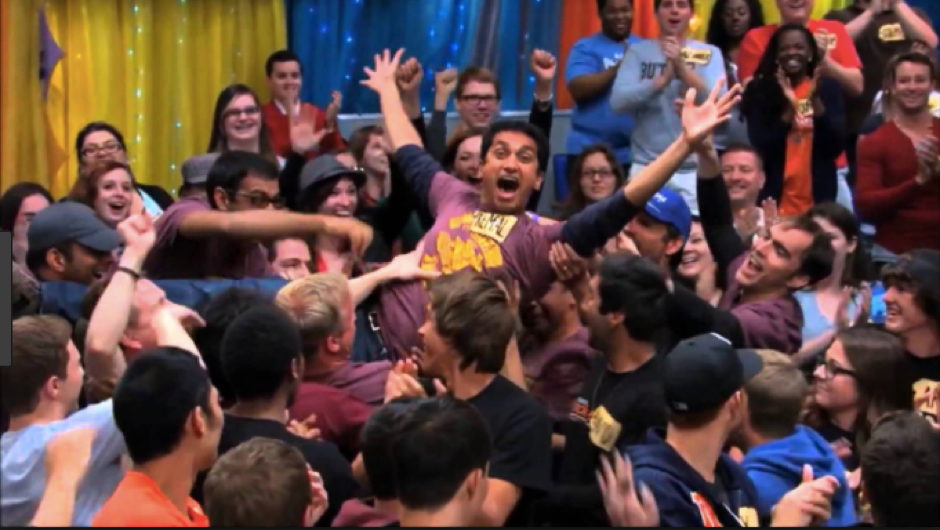 This means that your website content, your SEO, AdWords, keywords, posts and everything else you do needs to be focussed on the needs and desires of the people that you REALLY want to do business with.
You want them to like what they see and engage with it — and to achieve that, you must make it all about them, not all about you!
In every stage of your sales funnel, you must focus on the correct Buyer Persona/s for your business. I would rather have 1,000 visits by the right kind of people than 4,000 visits from the wrong type of people any day
That means you need to roll up your sleeves and go through the process of identifying and defining your ideal Buyer Persona.
To get some help, we strongly encourage you to download our free guide, "Turn Prospects Into People". It will give you insights into how to identify your most profitable Buyer Personas, and share some of the basic steps you can use to get it sorted.
To get it, just click the banner below:
(PRO TIP)

You can't boil the ocean in a day. To get started, you might want to focus on just one or two Buyer Personas and build out a full funnel for them. Then, once they are up-and-running, you can add others into the mix.
When doing this, start with the most profitable (lowest hanging fruit) first, so you can get some quick wins and see some money flowing in from sales.
Step Two: ATTRACT the right type of visitors
This is where you bring people to your website. There are various ways to do this, including:
"FREE" TRAFFIC
Search Engine Optimisation (SEO)

Sharing your content on LinkedIn, Instagram or Facebook

Guest blogging on other sites, with links back to your own site

PR
PAID TRAFFIC
AdWords

LinkedIn

Facebook
There are other ways to get traffic, but these are the main opportunities available to you.
In each case there are insights, know-how and expertise required to do it well, but the big picture is that you must attract people who fit your Buyer Persona to your website.
This is where the foundational work you put in to develop your Buyer Personas begins to pay dividends.
(You did download our free guide, right?)
With a focus on your Buyer Persona, you can develop a content plan to make sure that you are offering the type of information that your Buyer Personas are looking for.
This is essential. To do this:
Walk in their shoes

Think like they think

Worry like they worry

Wonder and scratch your head the way they do

Dream like they dream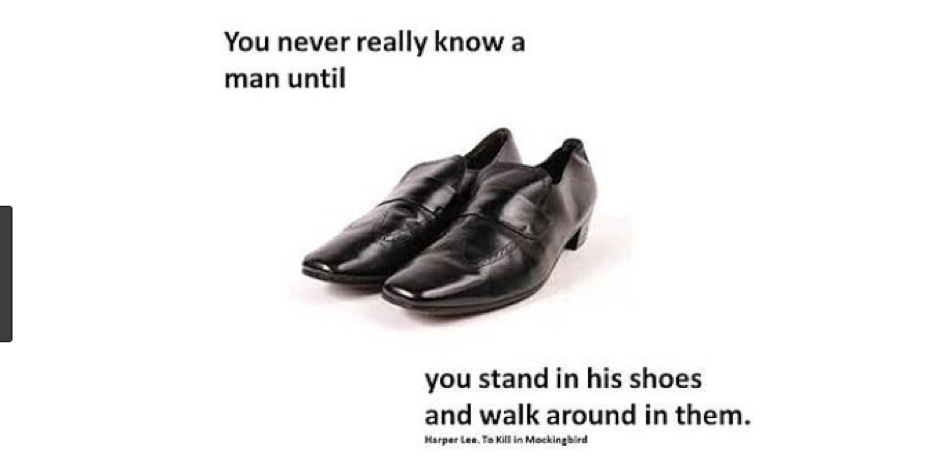 Like we said earlier, this is about them, not about you. You need to have a strategy in place to keep adding (and adding!) content that gives your potential buyers what they are looking for.
This will increase your traffic — and start the mill grinding to get your Inbound Marketing campaign cranking.
From there, these people can be progressed through the next stages of your online sales funnel.
Step Three: CONVERT people with targeted content offers
This is where you bring the visitors you have attracted to your site to the stage where they are ready to begin a relationship with you.
In some cases, if they are well progressed down their Buyer's Journey and are ready to talk to someone in your business or place an order, then that's what they will do. Hooray!
But the majority won't.
The majority (your biggest opportunity) won't be ready to have a salesperson crawling all over them, or ask to come in for an appointment.
But if you have helpful, relevant content that can help them solve a particular problem or reach an objective, then many WILL convert in order to get it.
They will provide you with their email address and some other details in return for:
An eBook

A How-To guide

A checklist

An explainer

A spreadsheet calculator

Or another quality resource that will help them to make good decisions – when THEY are ready to do so.
At this point in your online sales funnel, you need to carefully write and design the digital assets needed to move people through the 'convert' stage. These assets include your:
Calls To Action (A small promotional tile, offering the eBook/Guide etc)

Landing pages (Where people can complete a form to get their download)

Premium Content (The actual resource that they will receive as a result of converting).
(PRO TIP)

Don't just 'set and forget'. Be vigilant and look for ways to improve.
This is so important in fact that at Crockford Carlisle we have a full time Digital Analyst who checks the performance of all of these assets for our clients — and more. You should use an ongoing cycle of:
Build it
Test it
Learn from it
Improve it.
Some ideas…
Set up A/B variant testing to see which CTA performs better — and pause the one that isn't pulling its weight.
Test your landing pages with different layouts and different copy, to see which combo is the most profitable.
Test different images — and their location on the page – to see where you can make improvements to ROI.
To learn more about this, read our article about improving conversions from your website.
As I said, this is important. And I encourage you to be always on the case.
Every month we test new variations for our clients, making sure that the funnel is efficient, and that every 1,000 visitors produce the highest number of possible conversions.
At this stage in your online sales funnel, you are building lists.
You want to be able to stay in touch with these people, to nurture the relationship and win their trust over time. To do that, this stage of conversions is all about building lists so that you can get that done.
(PRO TIP)

Think about your list segmentation from the start, and plan your content accordingly.
If you tackle it the right way, you can begin to profile your visitors and find out what kind of help they need — and then offer them helpful and relevant solutions.
This will help to show potential customers that you have the expertise that they're looking for — and win their confidence so they are more likely to take the next step with you, rather than with your competitors.
Step Four: CLOSE more leads into sales
Your online funnel is now taking shape, and by now you can see that you are getting somewhere!
You have lifted traffic in the ATTRACT stage

You have things humming in the CONVERT stage
You are building lists, your CRM is starting to populate (nothing worse than the dull echo of an empty CRM, right!), and you can smell the money on the horizon.
Happy days!
You now need to draw people further down the funnel to the point where they are ready to be closed by your sales team — or at least take the next big step of requesting an appointment or (if you are e-commerce), buying from your shopping cart.
If you are not using Marketing Automation, then you'll just need to set the bar at something like "When they fill out an enquiry form, we will respond".
NOTE: Seriously. If you are not fully across what Marketing Automation does, you need to grab 10 minutes on the phone with us to get a heads-up! Or, if you don't want to do that, read this article about marketing automation to get the basics.
If you are using Marketing Automation however, then you can do so much more.
For starters, you can set up criteria for Lead Scoring, which ensures that your sales team are only spending time on pre-qualified leads.
If you've been running a business for a while, you won't need me to explain the advantages of this.
Without it, up to 80% of a salesperson's time will be being wasted, talking to the wrong people. With Marketing Automation and Lead Scoring, this time-suck is slashed.
If your Inbound Funnel is working properly, your sales team's efficiency will rocket upwards, and your bottom-line profits along with it.
You can also set up follow-up sequences, so your sales team get more leverage from your CRM, with pre-written templates (you know those mind-numbing emails that they write over and over to hot prospects) to speed things along and reduce your cost per sale.
The big takeaway here is to think in terms of integrating your marketing efforts and your sales efforts, rather than having them in silos.
As you will read in this article about involving your sales team from the start, this "working together" philosophy should go right back to the initial stages of building your website in the first place.
Step Five: DELIGHT your customers so that they spread the word
"What's this?" you cry, "Are you saying the our customer experience has something to do with our online sales funnel?"
You are darn tootin' right I am!
At Crockford Carlise one of the things we do with our clients as their campaign develops is turn the lasers on their EXISTING customers, to see how they can be engaged in the process of bringing in NEW customers.
You must do this too.
Remember right at the top of this article, when we were looking at the "Attract" stage of your inbound funnel?
We talked about the various ways of bringing visitors to your website, both "free" and paid.
Let me tell you: emails, offers and incentives to your existing customers should absolutely factor into this.
As you build your customer base, you are building another list. These are people who know you, trust you, like you, and if properly motivated to do so, will likely recommend you.
So yes, you need to plan to delight your customers with great service. Then from this platform, set up an ongoing campaign to stay in touch with your delighted customers and see if you can't get them to send your details on to their friends.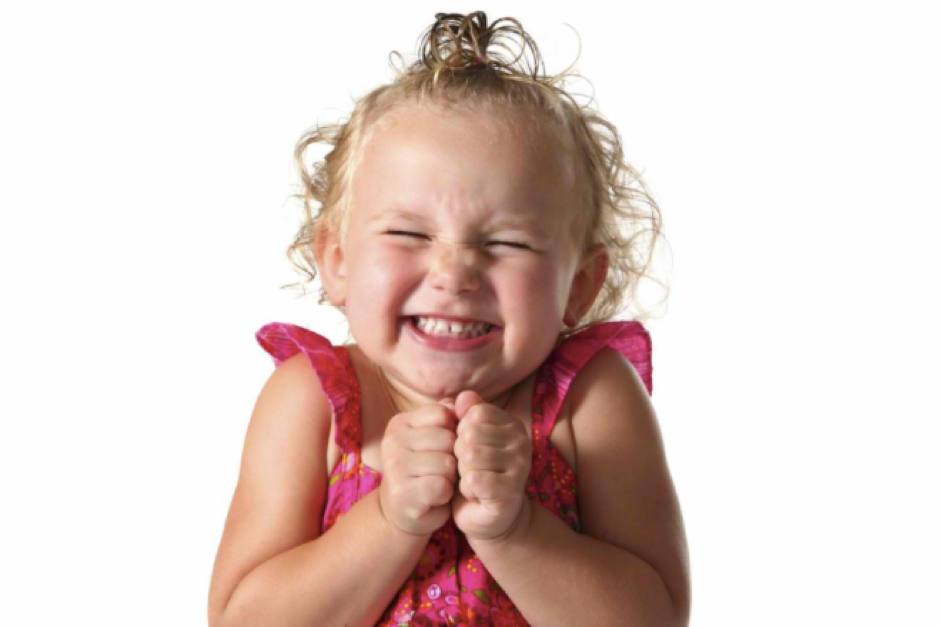 So you can delight them too!
Want to make sure your online sales funnel is fulfilling its potential?
As a digital agency specialising in Inbound Marketing, we work with business owners and sales managers who are frustrated with their marketing.
If you are spending money, but not seeing the return you need, then give us a call and let's look at what's going on and where the breakdowns are.
It costs nothing to have a chat.
You'll get a feel right away for the way we approach things, and whether you think we are the digital agency you need to help you to reach your growth objectives.
Give Crockford Carlisle a call on 07 3891 3800 or get in touch with the contact form here.